Design the Life You Love
Spain 
April 13—21, 2019 // August 2-11 2019
Only Ten Spots Open…Apply Now!
---
We all start our life journey with unlimited creativity, infectious curiosity, and a dynamic desire to learn how to understand and be understood by the world.
Over time, conventional educational, external pressures and unfulfilled expectations limit our inner creative genius, narrow our divergent thinking and cast doubt on our "inner self". This trip is a time for you to reconnect with your limitless self.
Our Methodology and Cultural Exposure: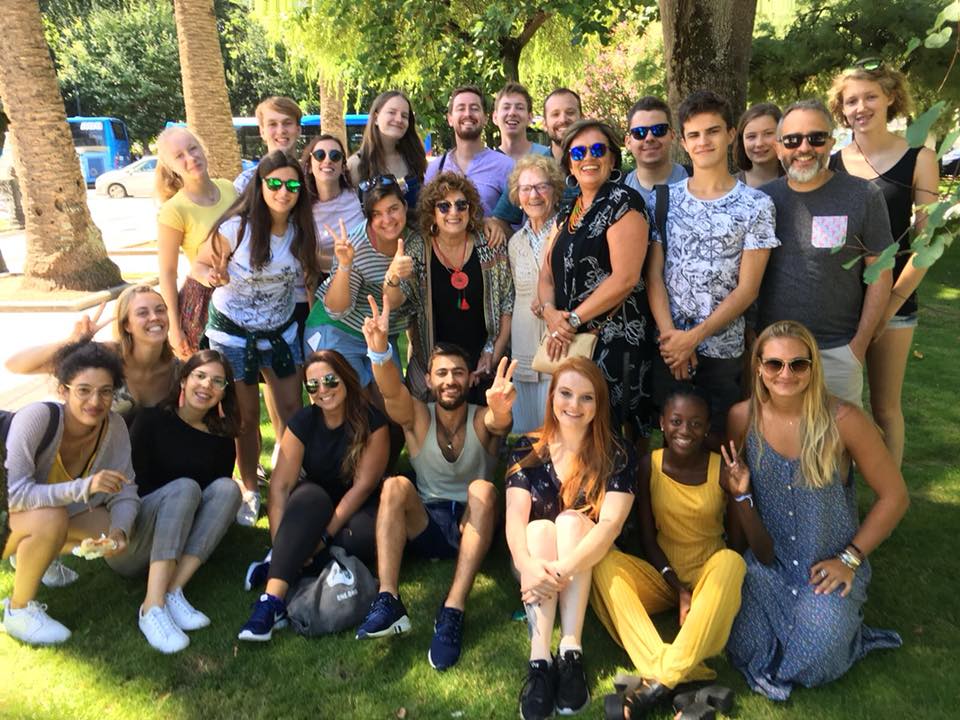 The "Design the Life You Love" program is an investment in your personal, creative and problem-solving competencies (knowledge, skills, and attitudes). The working methods will be varied and interactive in order to ensure a balance between theory and practice, and between information and application. Our experiential, innovative, and holistic approach will help you design your most important project: "The Life You Love!"
To maximize intercultural learning, you will be teamed with participants from Spain and the United States, sharing rooms and training sessions together.
Our Goal for YOU:
The aim of "Design the Life You Love" is to develop the creative skills, knowledge, and attitudes needed to effectively support our youth, strengthen self-esteem, and cultivate personal, academic and professional opportunities.

Whether you aspire to be an innovative, creative entrepreneur, are in transition and need to decide what is next, or want to ensure that your decisions are designed with intention, we will provide you with a set of lifelong tools to use to meet your stated goals.

---
Topics Covered:
The principles of design thinking inspire personal and professional fulfillment, intercultural negotiation skills, creative-thinking, self-awareness, goal- setting, decision-making, and initiative. University and career students will have ample time for self-reflection, awareness and future planning.

The program will include input sessions, experience-exchange sessions, reflection-groups, team- building sessions, roleplay simulations, visualizations, and creative exercises.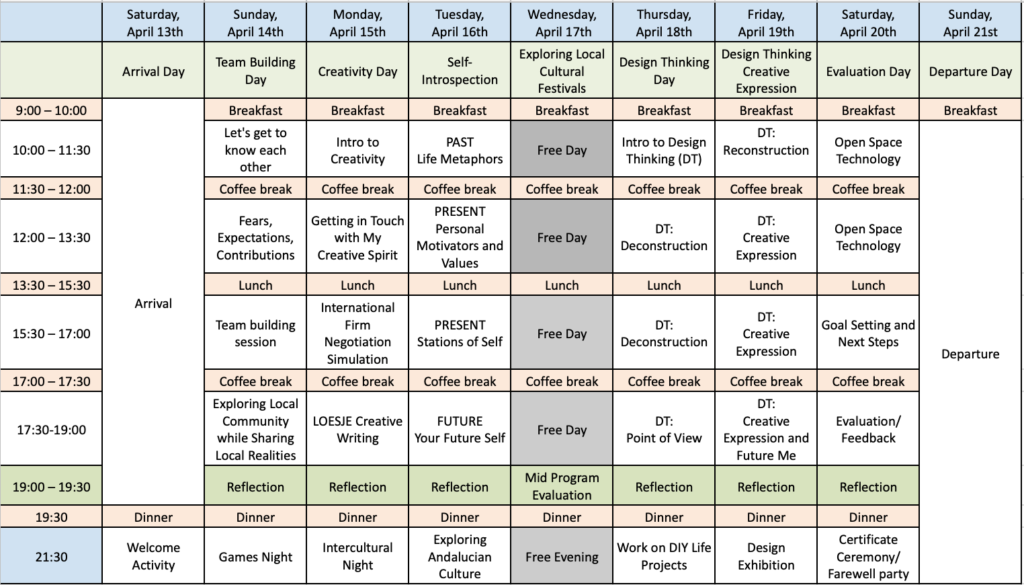 ---
Deliverables:
Learn how your unleashed creative potential is essential to your personal, professional and academic future.
Learn the elements of creativity, and how to innovate to open doors to higher education and employment.
Develop your skills to overcome fear, embrace creativity, unblock your creative potential for your personal and professional development.
Understand and deconstruct the intersection of emotional intelligence, design thinking, experiential learning, creative problem solving and personal fulfillment.
Reflect on your patterns and commit to utilize your new skills in your relationships, your inner self, your communities and your career.
---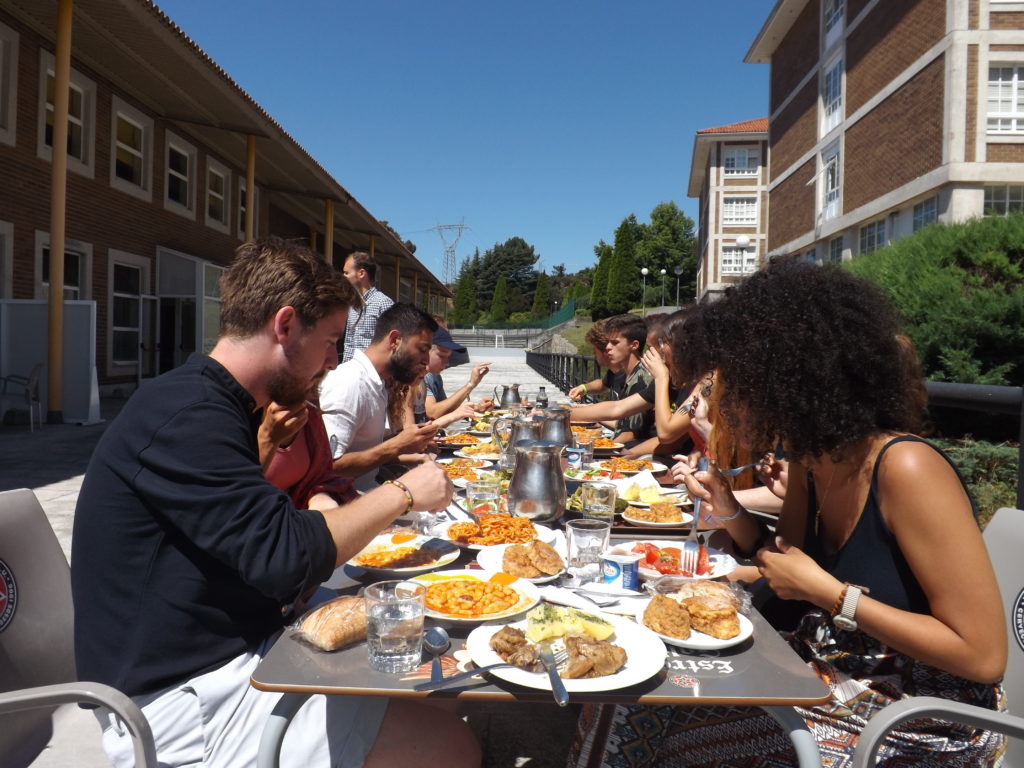 Dates and Location of the Trip:

Spain, the country of passion, sunshine and joy! Weather you visit the tiniest village of the North, or a vibrant metropolis of the South, you will love to see how passionate, sophisticated and devoted to living the good life are the wonderful Spaniards.
The first cohort of "Design the Life You Love" will take place in Andalucía, in the South of Spain, from April 13th till 21st, 2019. The second one will take place in the North of Spain, from 2nd till 11st August, 2019
Participant Profile: High School and University students

---
Is this right for YOU?
Transition is a norm in life. Resilience to the ups and downs of transition is essential to success. Whether you are in high school or university, this global trip and training is designed for students who are:
Excited to simultaneously adventure to a new place in the world and reconnect with their creative selves as a means by which to build confidence.
Inspired to travel, laugh, reflect, lead and learn from diverse global students.
Empowered by the opportunity to clearly define and commit to the future you envision.
Ready to look behind the mask of perfection and acknowledge we are all admittedly vulnerable, insecure, unclear, and in need of a safe place to grow, learn and build together.
Intrigued by a different language.  Albeit not a requirement, this program offers an amazing opportunity to listen to and practice Spanish during your stay, even if Spanish is not the language you currently study.
Ready to learn: During 7 training days of this trip there will be 4×90 minutes sessions per day (starting at 9AM), with refreshing coffee and meal breaks. Evening programs with optional participation will be provided. During the project there will be 1 free day with organized excursion.
This is a comprehensive youth exchange that is based on experiential learning, personal development and self-reflection. Your willingness to actively involve yourself by sharing your own experiences and examples, will directly correlate to your outcomes.

You do not need to have any prior experience with the topics, or be competent in Spanish.

---
LEAP4CHANGE
A NEW WAY TO LEAD.
A NEW WAY TO EXPERIENCE THE WORLD.
A NEW WAY TO WRITE YOUR STORY OF IMPACT