WHO LEAPS?
Whether you're a student or coach, a consultant or counselor, a sponsor or partner,  LEAP4change offers ways for people from diverse backgrounds to lead effectively and create sustainable global impact. When it comes to leading change in today's world…
"WE" is the new "ME".
In teams of 4 diverse partners…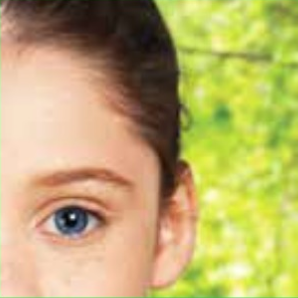 1. Affluent young adult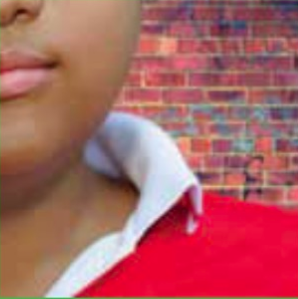 2. Non-affluent young adult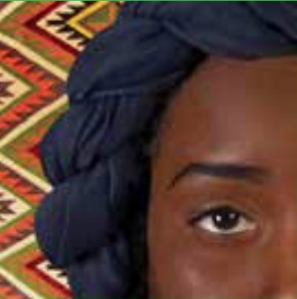 3. Global partner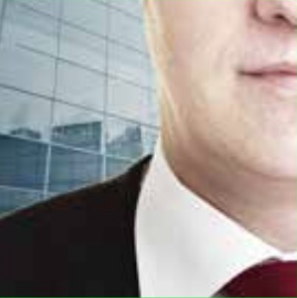 4. Coach
We…
Break down barriers of distrust that weaken the fabric of our culture and lead to racism, incarcerations, poverty, and self-harm.
Collaborate to build stronger communities both in the US and in developing countries.
We… Coach and Consult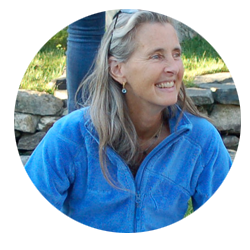 Lauren Calahan
Founder/Education Coach/Consultant
For 25 years, Lauren has dedicated herself to creating and teaching personalized curriculum to students from pre-school to college. An entrepreneurial educator and philanthropist, her passion is to unite communities, listen to each student's vision, voice and vitality, empower him or her to strive towards a personal best, and design and implement a plan of action that creates a positive change in the world.
Lauren uses her educational and philanthropic experiences, combined with her skills at coaching, teaching and mentoring, to design and lead Leap4change's educational, administrative and partner-alliance initiatives.
To transform our nation's approach to leadership and outreach, and empower the next generation to unite with ingenuity and conviction to create the solution to today's chronic issues, Lauren will scale the LEAP model throughout the country.
Lauren majored in Psychology at Brown University, attended Bank Street College and taught, consulted and designed outreach programs for public and private schools, including The Little Red Schoolhouse, Horizons, Collegiate School, Greenwich Country Day School, Fairfield Country Day School, Ox Ridge School, Noble and Greenough and Derby Academy.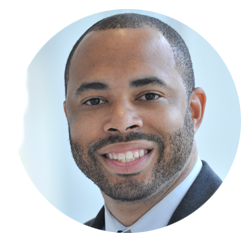 Doug Franklin
LEAP Coach
Doug Franklin is a leadership coach residing in Houston TX. Prior to Joining the LEAP 4 Change team, Doug gained over ten years of business experience in both research and practice. His research interests include leadership, teams and diversity. His work has been published in The Leadership Quarterly, and presented at the Academy of Management (AOM), Society of Industrial and Organizational Psychology (SIOP), and Southwest Academy of Management (SWAM) Conferences. He has practical business experience in the areas of management, consulting, and marketing in both for-profit and non-profit sectors. He now serves as a small business consultant with Crowned, LLC.
Currently, Doug channels his past experience into work that benefits businesses and students alike. Through the creation of The Obodo Project, Doug transforms business problems into projects and internships for college students. His LEAP, LEAP 2 the TOP (L2TT), immerses high school and college students in a curriculum of leadership, professional development, and practical business experience. L2TT students will be able to make change in their communities through socially responsible business initiatives, all in the while paving their way to become the next great business owner or CEO. Doug also enjoys volunteering, writing, and finding the next best video game with his son.
"I LEAP because I want to be part of the change to help people and the communities that need it the most."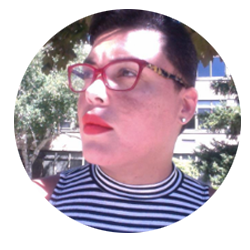 Chanel Ward, MPS, CPC
LEAP Coach
Chanel Ward is a dynamic social justice educator and administrator with a passion and commitment to guide both public and private institutions to greater systems of equity. Chanel provides an inclusive approach that speaks to, and provides an opportunity to meet the needs of all parties involved. This foundation coupled with a certification as a Professional Coach (CPC), has allowed Chanel to partner with institutions, to find areas of growth that speak to their unique institutional needs. Chanel has a wealth of presentation experience in multicultural awareness as it relates to self-identity in both theory and practice. She focuses on nuances like gender roles in the black community, cultural sensitivity, social style recognition, and group dynamics. In addition to social equity, Chanel is also extremely passionate about uncovering greater organizational strength through a strategic focus on areas of effective communication. The unique approach that Chanel uses provides analysis of social style recognition to explore how small changes in communication can lead to greater success.
Chanel received a Bachelor of Professional Studies Degree in Business Administration from Five Towns College in 2007. In May 2010, Chanel received a Master of Professional Studies Degree in Humanistic Multicultural Education Studies from the State University of New York- College at New Paltz.
A few highlights: Chanel Ward is the current director of the office of Student Diversity and Multiculatural Affairs at Fairfield University. As an education consultant, Chanel has worked with: Barnard College, Dutchess Community College, Pace University, Poughkeepsie City School District, Hyde Park City School District and Astor Services for Children and Families. Outside of this work, Chanel serves on the Board of Directors for Transart & Cultural Services, a Hudson Valley non-profit multi-disciplined organization that promotes awareness of the art, history, and popular culture of people of African Ancestry.
Why I LEAP?
I leap to develop leaders and develop sustainable change in in historically underserved communities.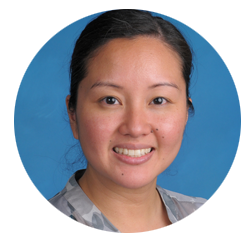 Michelle Hopson
LEAP Coach
Michelle A. Hopson is the Managing Member of Hopson Consultancy, LLC, an organizational development practice for small-business and nonprofit organizations. As a social-finance capacity builder, she launched the practice to advance positive social-good externalities on a macro, mezzo, and micro level. Michelle continues to partner with schools, nonprofits, minority-owned businesses, and entrepreneurs who seek better methods to turn their business curve. She is a community developer who applies knowledge and change management tools to achieve social objectives. She is also a youth developer, leadership trainer, and a lecturer/resource speaker for local, and international universities on various human resource and organizational development topics.
Michelle earned her bachelor's degree in Legal and Policy Studies from Fordham University, where she also received an Executive Education Certificate from Fordham's Gabelli School of Business and Graduate School of Social Service's Center for Nonprofit Leaders. In 2015, she was selected to attend a Harvard Advanced Leadership Institute symposium for Harvard Fellows, established, and emerging leaders of regional non-profits, cause-advancing organizations, public and government organizations. Junior Achievement of New York, Inc. honored her as the Community Partner of the year in 2010.
Michelle was published in the Fairfield County Business Journal during her term as a Managing Director/CEO for a Broadway, Film & TV nonprofit in 2015. She was featured in local TV – CT News 12's "Our Lives" by Gwen Edwards, local radio -CT's WPKN Radio 89.5 FM radio, and various business newsletter publications throughout Fairfield County. Michelle has been affiliated with the Stamford Cradle to Career Design Institute, Connecticut After School Network, Stamford GO College Success, Executive Directors Network of Cultural Alliance of Fairfield County, Stamford Mayor's Office/Youth Services Bureau, and the St. Leo Parish Center.
"I LEAP because I value outsight."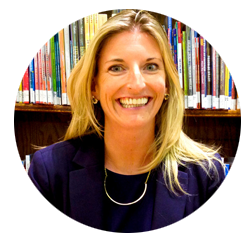 Lauren Clark Mcdermott
LEAP Coach/Program Development
Lauren grew up in the Finger Lakes Region of New York. Her interest in and passion for working with children began while studying Human Development at the College of Human Ecology at Cornell University. While taking a variety of courses ranging from nutrition to brain science, she adopted a holistic approach to development, recognizing the interconnectedness between physical, social-emotional, and cognitive development. Applying her knowledge of child psychology and development, Lauren worked on a research project for two years developing an intervention program to increase the quality of home-based childcare in low-income areas of Rochester, NY.
After graduation, she moved to New York City and completed her Masters in Childhood Education from Bank Street College. Lauren taught 4th grade at a progressive independent school in the West Village for seven years. She collaborated with a variety of teachers including Art, Music, Theatre, Dance, and Movement to develop the History and English curriculums. In addition to classroom teaching, Lauren has a wide spectrum of experience in educational leadership. She was an active member of the Equity Committee, coached the running club, and participated in the NYSAIS Emerging Leaders Institute. In addition, Lauren was selected to chair the ten-year NYSAIS Evaluation and Accreditation for her school in 2012. In June 2014, Lauren moved to London, UK and began teaching 3rd grade while taking on the role of Head of Sport at a small independent school in Muswell Hill, a suburb of north London. After returning to New York City in March 2015, Lauren decided to leave the classroom with the mission of applying her teaching and curriculum development skills on a broader level.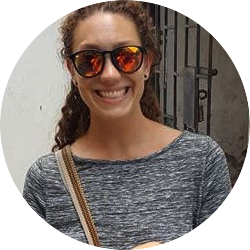 Martha Leonard
LEAP Coach
After earning my degree and teaching for three years at a high school in New York City I moved to Colombia to learn Spanish and try my hand at living abroad. I spent two years teaching middle school in Cartagena, Colombia and taking advantage of all the amazing travel opportunities in South America. After Colombia I moved to Grand Cayman Island and worked for two more years in a small private school that specialized in individualized education. During my two years on the island I learned to paddle board, dive and spent a lot of time exploring Central America and neighboring Caribbean islands.
In addition to traveling I love to practice and teach yoga, and have studied at the Kripalu Center for Yoga and Health. I am a certified yoga and breath instructor, and use a lot of my yoga and breathing practice in daily life and my academic instruction. I also teach yoga classes for adults and Karma yoga classes to benefit local organizations. I believe yoga is a practice on and off the mat, and practice living my yoga the best I can.
Recently I became a leadership coach for LEAP4Change. I am excited to combine my love of yoga, global engagement and my love of working with the leaders of tomorrow in my work with LEAP.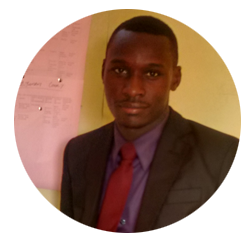 Stephencanon Mukama
LEAP Coach
Mukama Stephen Canon Magulumali, or Stephencanon, is a community developer and team leader. Having grown up in a family with 5 siblings, he learned early on the importance of teamwork and leadership.
From an early age Stephencanon found an interest in community development. He would often study different communities near his hometown of Nsambya, Uganda, and he questioned how to improve them or affect positive social change on the local level. Stephencanon was determined to effectively answer such questions for communities and individuals that needed guidance and improvement. This same curiosity and passion is what led Stephencanon to study and earn a law diploma at Kampala International University. He is currently continuing his studies there and now pursuing a degree in Public Administration, as well.
In his free time, Stephencanon enjoys playing football (or soccer, to Americans). As he found football to be a productive stress reliever and a great team support, he began to play it often and competitively. Stephencanon was awarded "The Most Valuable Player" and "Player of the Match" in the Uganda Inter University Football League. As a result, he received a scholarship awarded on merit. Stephencanon quickly found coaching football to be an excellent way to guide, mentor, and teach leadership skills to others in his village. He earned a certificate in training and coaching football and currently coaches and mentors a youth football club of 25 young men. Due to Stephencanon's coaching success, his team was awarded the best in their division and he was offered an opportunity to create and coordinate a coaching course with "The Real Madrid Foundation Social Sports Academies".
Soon after, Stephencanon founded his own non-profit organization called "Leap Kumazima", which aims to change lives through leadership, microfinance, entrepreneurship, health, and competitive sports. Some of Leap Kumazima's sucesses include coordinating an effective microfinance project for ten female business owners in his community, and creating Kumazima Soccer Academy, a youth football and leadership development program.
Charles Mudhumba
LEAP Coach
Charles Mudhumba brings his eight years of professional experience in Social and Community Development in Uganda to the Leap4change team. Since 2006, Charles has been working with community development organizations implementing programs in; HIV/AIDS, Sexual and Reproductive Health, Youth and Women vocational and economic empowerment programs, School and Community managed Water, Sanitation and Hygiene Programs, human rights, food security and micro credit programs.
Charles has acquired this experience while working with International Health Sciences University, USAID Funded-John SNOW Inc. HIV/AIDS Program, DFID and Irish AID funded programs at Voluntary Action for Development. He currently works with Holistic Initiative to Community Development, HOLD Uganda, where he is the Executive Director of the organization. Charles has served in the capacities of Information Systems Administrator, Knowledge Manager, Monitorin and Evaluation Officer, Fundraising, Monitoring and Evaluation Manager, Programs Manager and now Director.
Charles is currently pursuing a master's degree in management studies -Monitoring and Evaluation- work based at Uganda Management Institute (UMI). He holds a Postgraduate diploma in monitoring and evaluation from UMI, Fellowship diploma in Virtual Leadership development from USAID/Measure Evaluation and bachelor's degree in Information Science from Makerere University. Furthermore, Charles has completed trainings in the following: LEAP, Leadership, Business, Microcredit and Enterprise Management, Group Dynamics, Public Access to Health Information, Data Management and Analysis use SPSS, SAS, Geographical Information System, Data Management as well as HIV/AIDS Counseling. Charles' passion is to strengthen the capacity of youths and women to become confident, self reliant, and to effectively contribute to their own community development.
Notable Achievements:
Establishment of Holistic Initiative to Community Development (HOLD Uganda). The organization was established in October 2011 and is gaining strength each day. From HOLD Ugandas' partnership with Leap4change and Designs by Zoe, five staff members strengthened their capacity in LEAP Leadership trainings and this has led to over 200 direct beneficiaries of HOLD Uganda acquiring LEAP skills.
Establishment of HOLD Uganda-Designs by ZOE enterprise in Uganda. This is an enterprise that is responding directly to the vocational and business needs of the rural youths and women. It will be a learning and coaching centre for tailoring and design for LEAP Trainees. Proceedings from this enterprise are directly going to support rural adolescent girls to acquire sanitary towels/pads which are currently a big challenge affecting girl's education in Uganda.
Through local fundraising and my personal saving, HOLD Uganda has been able to support a cohort of 30 vulnerable children with scholastic materials for now a full year. I am so happy that these children's performance has improved. The need is overwhelming for this child support program but due to limited resources our expansion is equally limited.
Charles was born and stays in Kamuli district Eastern Uganda. Kamuli district is ranked among the districts in Uganda with the highest levels of youth unemployment, high primary school dropout rates, early marriages and gender based violence with high rates of polygamous families characterized by HIV/AIDS and reproductive health diseases burden. Charles believes that with strong partnership with HOLD Uganda a remarkable difference can be made among the lives of poor and vulnerable people in Eastern Uganda.
Contact a LEAP Coach
We... Empower Clients to Reach Their Full Potential
We Train, coach, consult, counsel, and educate in the following areas:
Curricular and co-curricular program
Cultural competence / Global awareness
Self reflection / Confidence to reach one's potential
Leadership/ Student voice and vision
Art of intentional dialogue
Transformational Partnerships vs Service
Trips committed to build sustainable impact
We scale the impact of:
Experiential, empowerment based education
Leadership and entrepreneurship
Sustainable local and global impact
Small and large group facilitation
We… Collaborate with a Network of Professionals You Can Trust:
At LEAP4change, we believe no one organization can meet an individual's or family's constantly changing needs. We are therefore committed to refer our global community to the following talented experts in the fields of IQ, EI, global education, job placement, college guidance, and psycho-social health and wellness.
Consultants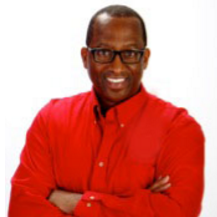 Bart Crawford
Bart Crawford is the CEO and Founder of Crawford Collaborative Consulting. Bart is known for his ability to use experiential learning, in conjunction with proven human resource techniques, to create opportunities for individuals and groups to function more effectively and authentically. Bart uses play to unlock human potential and encourage organizations to consider how best to utilize their strengths. Play promotes practices that foster innovation, learning and collaboration.
With 35 years of diverse experience that includes individual and group development, creating and implementing training programs for adult learners and organizational consulting, Bart specializes in:
The use of specialized games for improved collaboration, learning and engagement
Simple work-life balance techniques
Uniquely developed reflective exercises
Custom designed workshops
Train the Trainer programs
Bart has worked with a variety of clients creating opportunities for individuals and groups to identify existing potential to reach desired goals and improve outcomes. He has served as a Resource for YPO-WPO chapter family events, collaborating with event coordinators to design programing that allow families to practice learning and growing together through shared experiences. As a consultant to the Flint and Genesee Chamber of Commerce, Bart creates opportunities for local leaders to develop their skills and for the Chamber to build leadership capacity in the community through its Leadership Now program. Bart served as an executive coach, consultant and collaboration specialist for the Oil Sands Leadership Initiative, facilitating dialogue between oil companies and First Nation groups in Northern Canada. In this capacity Bart established a practice of annual meetings between oil executives and community members, facilitating a process by which the voices of all stakeholders would be heard in decision making. Additionally he was instrumental in creating a collaborative mentorship model that was implemented to improve communication between First Nation youth and the oil industry with the expectation that over time these relationships would lead to an improvement in the way these two factions worked together.
Prior to founding Crawford Collaborative Consulting Bart was the Director of Training and Organizational Development for the National Indian Youth Leadership Project. Bart was responsible for developing and implementing internal and external group development and train the trainer workshops for Native American communities and diverse populations and cultures throughout the US, Canada and abroad. Previously as the Senior Trainer and Consultant with Project Adventure, Inc., Bart has worked with thousands of educators, counselors, executives and consultants both in the US and internationally.
Educational Consultants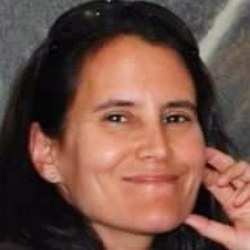 Candice Frankel
LEAP provides an amazing opportunity for teens to form incredible connections both locally and globally while enhancing their leadership skills and discovering passions. Developing essential life skills at this age is key- and the earlier the better!
Frankel College Consulting
The Edwin
Candice Frankel, of Frankel College Counseling, has a proven track record helping students gain access to the most competitive colleges in the country. As a high school dean and college counselor for over twenty years, Candice's approach empowers students to take control of their education and position themselves for success in the world of college admissions and beyond. She attended Columbia University, where she received a Master's in Education and Counseling Psychology.
Edwin Consulting, College, CA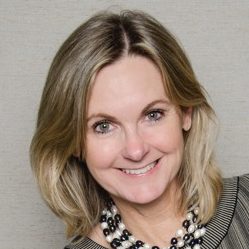 Beth Cashel
As an educational consultant Elizabeth guides students as they navigate the university and secondary school admission process. With close to twenty years of experience living internationally and working with and in schools throughout the US and Europe, and most recently in New York City, Elizabeth understands first hand the needs of students who live domestically and abroad. As a New Yorker, a global citizen, and an educational consultant it is her mission to help students discover, apply, and transition to schools in which they will thrive and be successful.Elizabeth offers a unique perspective to her families as she has worked with many US based families but has also lived overseas for long periods giving her perspective into the culture of global nomads seeking education in the US and internationally. She has knowledge of international and US curriculums and has consulted with international schools and counseled families to help students apply to secondary schools and universities in the US and abroad. Elizabeth's work with students' college and school lists and her summer program suggestions reflect her unique knowledge and the strategic view she takes on each assignment.Having held various roles at schools ranging from traditional and elite day and boarding schools stateside to competitive IB programs abroad, Elizabeth has developed a depth of knowledge that is an asset to her families as they navigate the secondary school process whether it is day or boarding. As Head of Upper School Admissions at a New York City independent school, Elizabeth also gained invaluable experience in the inner workings of the competitive world of NYC day school admissions.When it comes to the college admission process, Elizabeth expertly guides each student to discover a "best fit" college. Her knowledge of colleges and universities and commitment to the success of her students is a powerful combination. She also has experience with student athletes and the recruiting process, for artists, engineers, and future architects. Elizabeth transcends the general application process and identifies what is unique to each student and caters her services to the individual needs and desires of the student and family.Elizabeth lives in the New York City area with her family. She is an honors graduate of Boston College who delivered the student commencement address for her class.Professional Affiliations:Independent Educational Consultants Association (IECA), IECA Schools Committee Member,
International Association of College Admission Counselors, Fishers Island Education Foundation (Board of Director), National Association of International Educators (NAFSA), Secondary School Testing Admission Test Board (SSTAB), Student and Exchange Visitor Program Designated School OfficialTestimonials:We give Beth Cashel our highest recommendation as a counselor, not just because of the wonderful result she helped achieve (a very happy freshman at Columbia University), but because of the great help she was throughout the very complex application process. …From the start, she did a thorough job helping us assess what we were looking for in a university…Beth's advice and suggestions on how to approach the choices and how to narrow down the "the list" was extremely valuable. She never forced suggestions or choice on us, but we felt she helped us get the information needed to make our own choices intelligently. Beth was an invaluable part of our college-application process and we'd recommend her in the highest possible terms." Parent"We want to thank you for an outstanding job you have done helping our family. Your passion and knowledge of the subject both were encouraging to my son and really helpful to us as a family. Thank you!" Parent"Thank you so much for everything you have done for me and my family! I am so happy that you lead me to this boarding school. I am very grateful for your help, and by coming here! I have reached a better understanding of myself." Student

NYC, global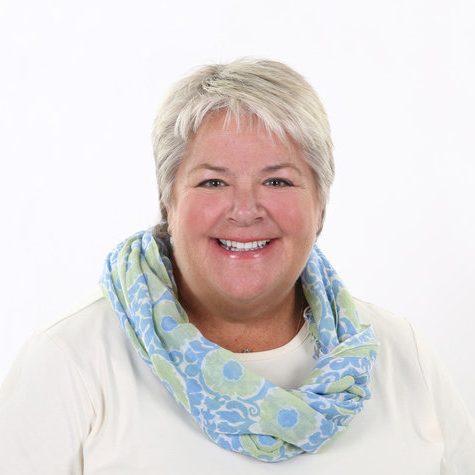 Audrey Nichols
Through more than fifteen years in the classroom, plus a decade of experience in educational advising, Audrey has honed her ability to recognize the unique abilities of each student. Enthusiastic about working with students and families, she is skilled in assessing students and identifying personal 'best fit' schools. Families praise Audrey's ability to communicate, connect, and bring out the best in their child. Admission colleagues voice appreciation of the insights she brings to the admission process.Audrey discovered her passion for working with students while attending the Madeira boarding school in Virginia and interning at an inner city public school. While attending Sarah Lawrence College, she designed, developed, and implemented a music program for young children. She went on to earn a Masters in Education at the University of Bridgeport and taught in independent day schools, serving students in grades K-8. In 2003, Audrey became an educational consultant. "There is nothing more rewarding," she affirms, "than to help a student find the right school or program and to watch them bloom into a more fulfilled version of themselves."Audrey is certified to administer the Myers-Briggs Type Indicator and Murphy-Meisgeier Type Indicator for Children.Contact Audrey:
audrey@thebertramgroup.com
(203) 762-7401
http://thebertramgroup.com/

High School
Counselors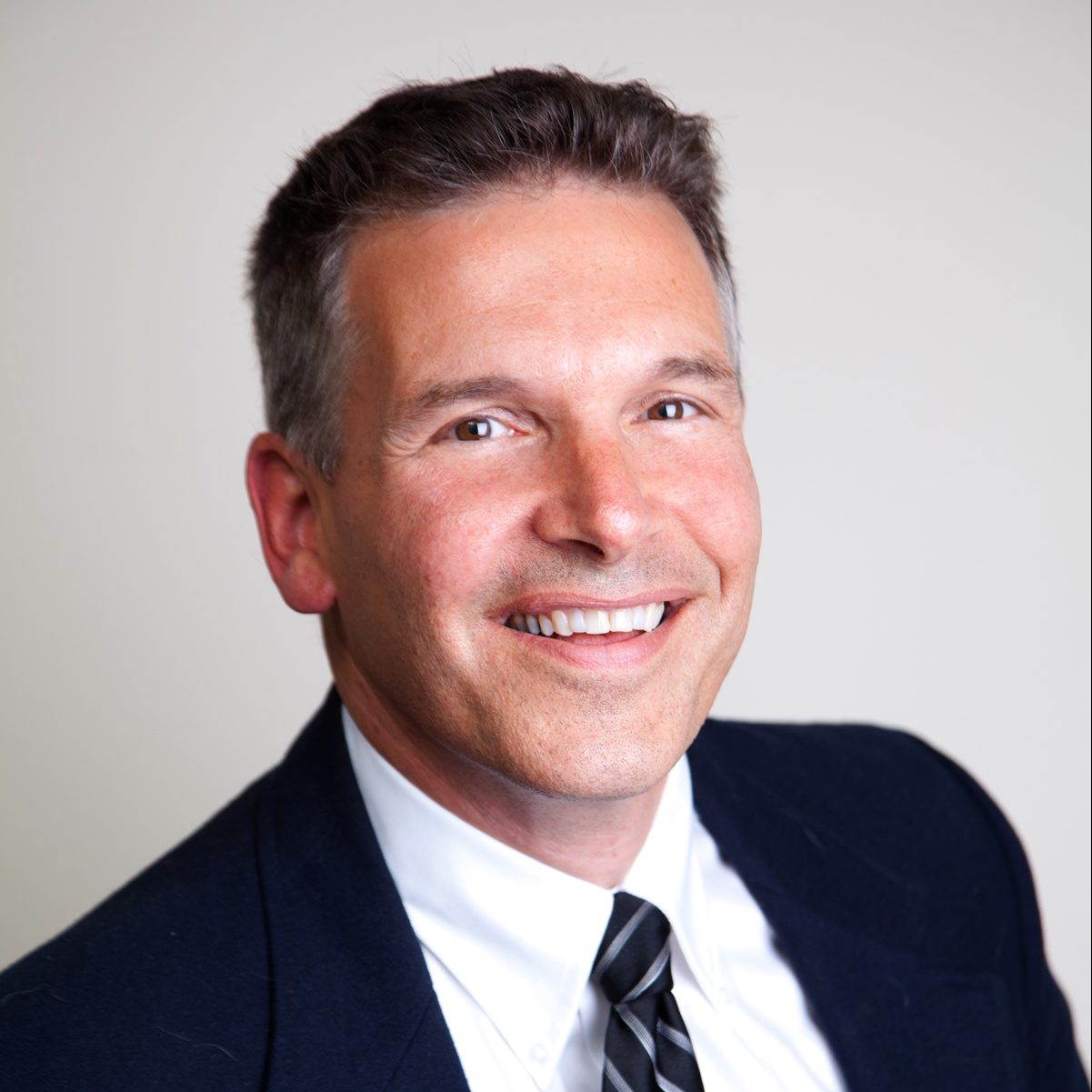 Dr. Chris Bogart
Dr. Christopher M. Bogart, PhD
Executive Director
Christopher M. Bogart, PhD, is the Executive Director of the Southfield Center for Development. He is a licensed clinical psychologist who has worked in both the private and public sectors for the past twenty years. Dr. Bogart works with children, adolescents and parents, conducting comprehensive psychoeducational and AD/HD evaluations as well as therapy services. He also provides program consultations to local schools, as well as supervision to doctoral students in psychology. In addition, Dr. Bogart serves as the School Psychologist at the New Canaan Country School.
Prior to founding The Southfield Center, Dr. Bogart held various clinical positions including staff psychologist at the Beth Israel Medical Center in New York City and Director of Psychology at the Rockland Children's Psychiatric Center in Orangeburg, New York. While serving as director, Dr. Bogart organized and administered an American Psychological Association approved externship training program for clinical psychology and social work graduate students. He supervised staff psychologists on children's and adolescent inpatient units and he devised a hospital-wide behavior modification program for the children. Dr. Bogart has provided numerous classes, lectures and training programs on various topics such as parent education, executive functions assessment and coaching, psychological testing, and stress management. He has also conducted research studies in various areas including Attention Deficit Hyperactivity Disorder, Social Skills Training, and depression in children.
Dr. Bogart received his undergraduate training at Georgetown University and received his doctoral degree from The American University in 1986.

Southfield Center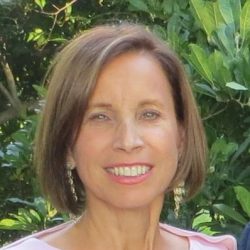 Maria Barker
Maria Barker, MS, LPC, ACA
Maria has been practicing Psychotherapy for ten years, and specializes in treating Anxiety Disorder, Depression, Mood Disorders, and OCD, drawing upon inspiration from Tal Ben Shahar and his focus on Positive Psychology.
Maria is licensed as a Professional Counselor in the State of Connecticut and holds an MS in Counseling Psychology, having studied at Columbia University, Fairfield University and the University of Bridgeport. In addition, Maria has received certification in CBT from the Albert Ellis Institute in New York, in MBCT from Zindel Segal, PhD, and in Therapeutic Yoga from the Integral Institute in New York.
LEAP provides an international platform for students to expand their knowledge of their local communities and the interconnection with the greater world. Students have an opportunity to further develop peer to peer relationships, resolve conflicts, develop problems solving strategies and develop deeper interpersonal skills.
Maria Barker, MS, LPC, ACA
maria.barker.ms@gmail.com
T: 203.858.1970
F: 203.642.3903
www.integratedself.net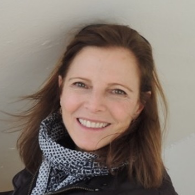 Linda Borden
lborden@mit.edu
Linda R. Borden, MSW joined the MIT Office of Engineering Outreach Programs as Student and Alumni Support Consultant in February 2015.In her role, Linda has developed a variety of support frameworks across the 5 OEOP local and national programs, working with staff, students and families. Linda has provided presentations, trainings and webinars to student on leadership, emotional well-being and high school and college transition issues; exploring the challenges and successes both in and out of school and working with students to build the necessary skills for a path toward personal, academic and career success. Linda has worked in conjunction with Alumni Outreach and Communication providing guidance and resources to program alumni on their career paths and with families on issues of concern around roles of supporting their student through the STEM academic and career pipeline.She has worked with staff, students, alumni and outside speakers presenting webinars on topics of Making College Decisions, Parenting Related Concerns, STEM Careers, Leadership, Financial Aid and College Affordability, and Stress Management and Emotional Wellness Strategies.Linda believes that the support contribution to the mission of OEOP includes providing the opportunity for students to view themselves at their fullest capacity as learners, leaders and citizens while exploring, acknowledging and expanding their impact on the world around them.In the past, Linda has worked in many capacities in the areas of student access, success strategies, and support at several schools and non-profits, including Boston Arts Academy, City Connects, and the National Partnership for Educational Access. Linda is a graduate of Fordham University and the Boston College Graduate School of Social Work.Linda is an active participant for several outreach programs that support educational access; an Advisory Board member of the National Partnership for Educational Access, an Ambassador of the Steppingstone Foundation, a committee member of the Education and Community Outreach Initiatives of the Boston Ballet and a member of National Association of Social Workers.Linda's looks forward to the opportunity to strategize with others in the LEAP community to further the mission and vision of expanding student's views of their impact as confident, worthy and collaborative change agents in both local and global communities.
Test Prep Specialists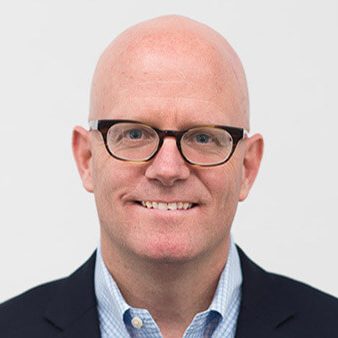 Summit Education
While an undergraduate at Yale University, Charlie provided personalized, in-home tutoring services to students in the New Haven area. Seeing a need for one-on-one, in-home tutoring and test preparation, he launched Summit Educational Group in Wellesley, MA in 1988. Charlie has written a number of highly regarded test preparation books, which are used by tutoring companies and schools around the country. He is an expert in the field of tutoring and test preparation and is a frequent speaker and panelist at education conferences, forums, and schools around the country."Our world demands strong leaders from around the globe who will directly and effectively address the challenges in front of us. The environment is severely threatened, race relations are strained, poverty is at an all-time high, and terrorism threats are constant. LEAP is a program that creates young leaders for now and for the future."

Charlie O'Hearn, CT and MA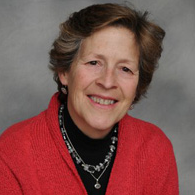 Sylvan Learning Center
For the past 32 years Sylvan has been Southern Fairfield County's Leading K-12 tutoring center. We provide individualized after-school remedial and enrichment instruction, as well subject -based homework support. Our study skills and executive function coaching are targeted to have maximum impact quickly, and we work around students' busy schedules. Our goal is to help students gain not only new skills and confidence, but also to develop a positive attitude toward learning.Gwynne M. Campbell
Executive Director
Sylvan Learning Center
14 Brook Street
Darien, CT 06820
203-655-3276
203-655-7882 (fax)
www.sylvandarien.com
Gwynne Campbell, Darien, CT
Study Abroad Experts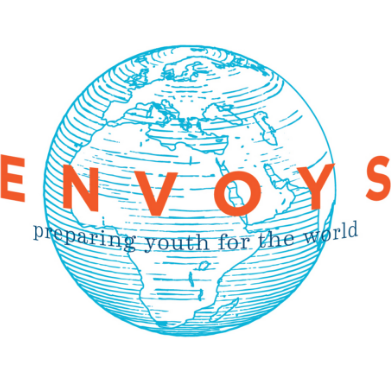 Envoys Education
www.envoys.com
Upholding our mandate for community development, intercultural understanding, and empathy, Envoys utilizes a blended model of online courses and focused international travel to develop the skillsets associated with global competency.Envoys is dedicated to opening new arenas of opportunity for schools through travel programs that extend curriculum outside of the boundaries of the classroom. LEAP demonstrates the potential of well-developed curriculum and thoughtful planning to develop high quality educational experiences.
Boston, MA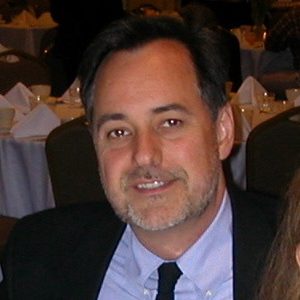 Lexia
Lexia values a partnership with LEAP because we share a commitment to teach our students to build bridges with other cultures; thereby gaining insight into themselves through problem solving in new cross cultural communities.Ned Harvey
Lexia International
http://www.lexiaintl.org
Founder, Executive Director
Online/Technical Advisors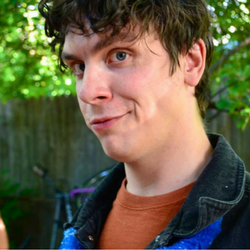 Peter M. Cunningham
Peter M. Cunningham is a writer, SEO, and web developer from New Haven, Connecticut. He volunteers helping LEAP coaches and students develop their personal portfolios and maintaining the LEAP4Change.org site. Visit Peter at
www.PeterMCunningham.com
.
LEAP Visionaries at Work
Click on a young visionary or professional to learn more about their LEAP story
"When I came to LEAP I was insecure. I was a bully because I thought it would make me feel dominant. I found LEAP to be a judgment free zone, a safe place to find your feet. With the tools I've learned to use within LEAP to Lead, I now have courage to show my true self (vulnerability), and the ability to not judge when people share their stories (empathy and reducing stereotypes)." -Cate, HS, Darien, CT
LEAP4change…
Diverse partners, trained to inspire
exponential local and global impact